We shape relationships between organisations and their audiences
The Brand Institute of Australia is a brand, reputation and culture research and consulting firm. We support our clients by providing comprehensive insights and a suite of consulting and advisory support services.
We work with boards and executive teams of some of Australia's most iconic organisations and are aligned to the 3rd ranked MBA business school in Australia, Griffith Business School.
Today, culture and reputation governance is the most pressing topic for leaders of blue-chip organisations. Our purpose is to 'empower organisations with truths, trends and pathways to meaningful change'. We offer a range of contemporary research, advisory and education services designed to simplify and support organisations in their mission to effectively govern brand, reputation and culture.
Our research and strategy tools are being widely used as the new generation of reg-tech instruments become critical to all publicly listed companies. New demands from regulators and investors means higher quality reporting more often.

Our History
Founded in 2003, The Brand Institute of Australia was established to support large organisations through periods of significant change. Specifically, shifting external perceptions and building stronger, more meaningful relationships between the company and their shareholders, customers and employees. Over the last 17 years we've had the privilege of supporting some of the world's largest multinational organisations and we've worked in partnership with government along with iconic Australian banks and market-leading tech and insurance companies.
The Brand Institute of Australia is privately owned and executes discretion regarding its client base and partnerships. We are an ethical organisation committed to supporting ethical organisations. 
FOUNDER
Assoc. Prof. Karl Treacher (GAICD)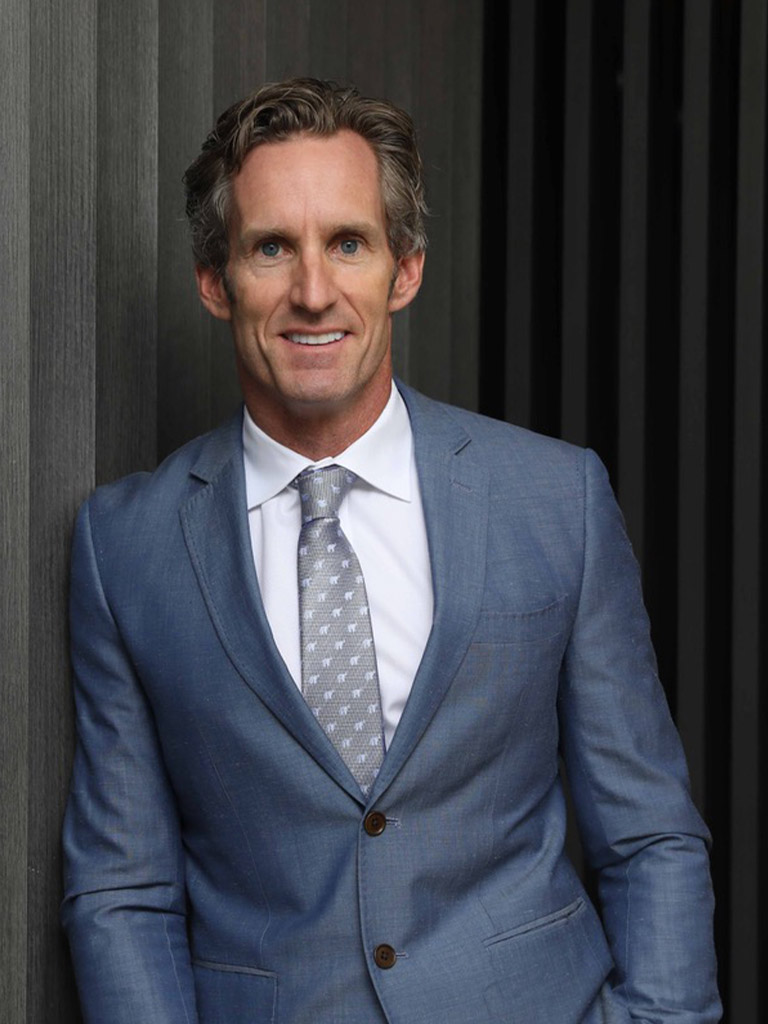 Karl Treacher (GAICD) is the CEO of The Brand Institute of Australia and an Associate Professor at Griffith Business School specialising in corporate brand reputation governance. He has 20 years experience working with tier-one brands, boards and business leaders and is recognised as an expert in organisational reputation, brand, culture and experience alignment.
As an authority in corporate reputation, Karl has provided education for the Australian Institute of Company Directors  and has led boards and executive teams through the repositioning of many of Australia's iconic companies. Karl recently led NAB's retail experience program, and was heavily involved in the evolution of Bupa (HI Retail), APRA, PwC and RACQ's customer environments and experiences.
In addition, Karl has worked with a range of high profile individuals including Arnold Schwarzenegger, Mike Baird (NSW Premier), Guy Leech and the 2017 Australian of the Year, Alan Mackay-Sim. Karl is an accomplished strategic leader and has been invited to speak at TEDx, CEDA, and for many years was a global strategy advisor at McCann Worldgroup.
Karl's background in human science, creative advertising and culture & experience development equips him with the unique ability to effectively influence markets and drive brand performance through three interconnected functions: Marketing, Culture and Customer Experience. Karl was the resident brand and culture expert at Marketing Magazine from 2010 – 2016, studied organisational leadership at Oxford University and has written for a wide variety of industry publications authoring of over 65 articles.
In his personal life, Karl competed in a variety of endurance sports before retiring into surfing and family life.